Mobile Application Design – blurb Dating App & Logo
Mobile application logo and layout design for a new dating and texting application for iPhone and other mobile devices. Research has shown that women need to trust the person that they are talking to, thus graphically, Cathy geared the graphics towards women, to make them feel safe and comfortable.
Rizik's, High-End Retail, Website Redesign Concept
Rizik's, a Washington institution since the early 1900s, sells fine designer ready to wear women's designer apparel and accessories. Featured here is a website redesign concept. The top main section would scroll quickly to a new image every four seconds, or the user can select a radio button to jump to one of the other featured images. Below this, a fashion designer is highlighted, as well as upcoming events, and one of their top services, in this case, fur restyling and restoration. This is a more modern and updated look for today's websites.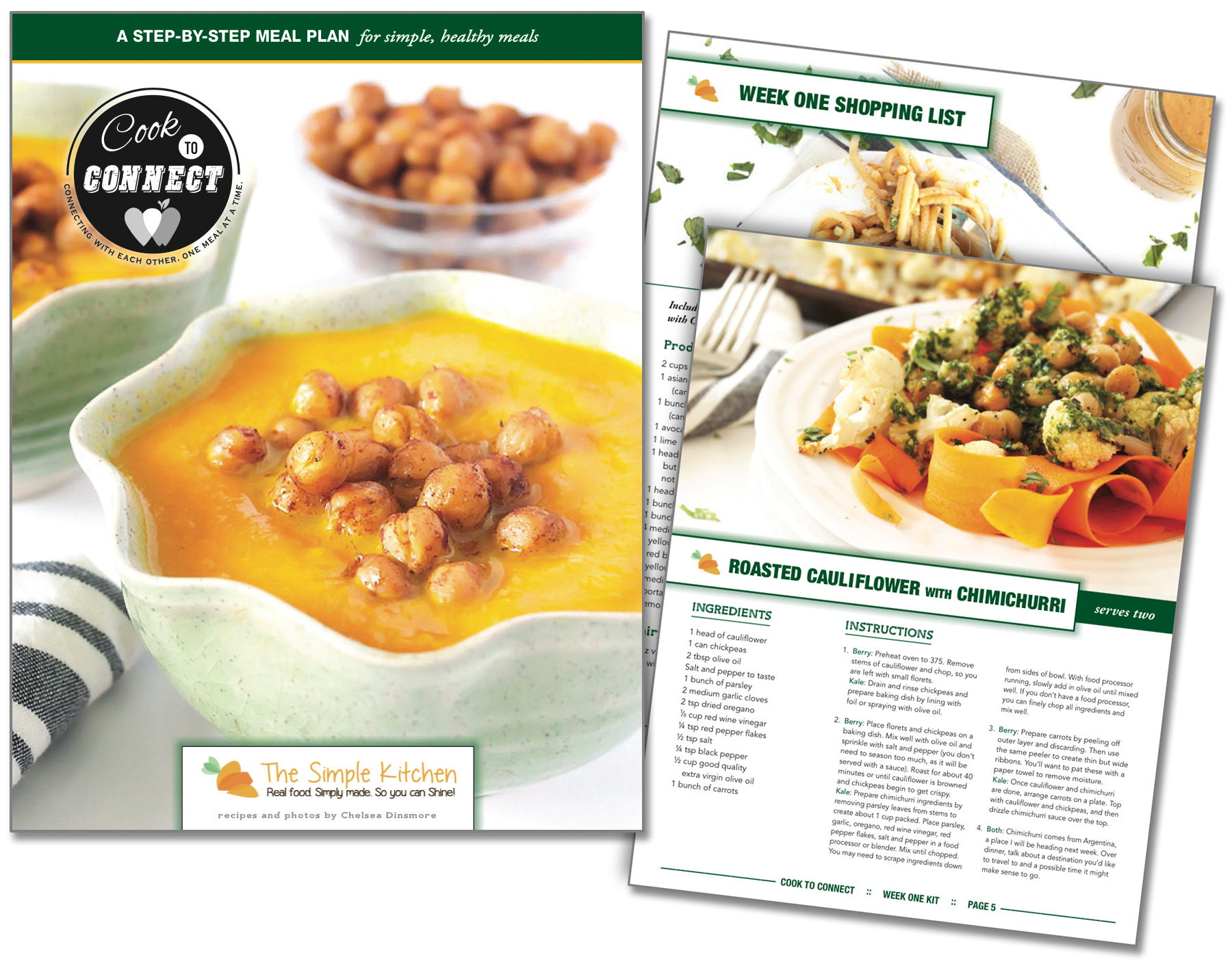 Cook To Connect Online Brochure
Online media for the Cook To Connect step-by-step meal plan for The Simple Kitchen – a website and blog devoted to leading a simple, healthy, nutritious lifestyle.The brochure layout entailed a new logo concept, and then carrying that branding through to the design of the piece – including cover, shopping lists and recipes themselves. The final product was downloadable PDFs.
Dupont Grille Restaurant Website Design
Actor & Artist, William LeDent Website Design
A professional Shakespearean actor, artist and voiceover specialist needed a website and brand created to help promote himself. This professional looking and attractive website was created to showcase his resume, his headshots, his reel, and his most current work in voiceover, theatre and illustraton work. The site was competely coded using Adobe Dreamweaver and HTML.
Surrender Friday Rock Band Website and Logo Design
Daytona Beach Resort Condominium Rentals Website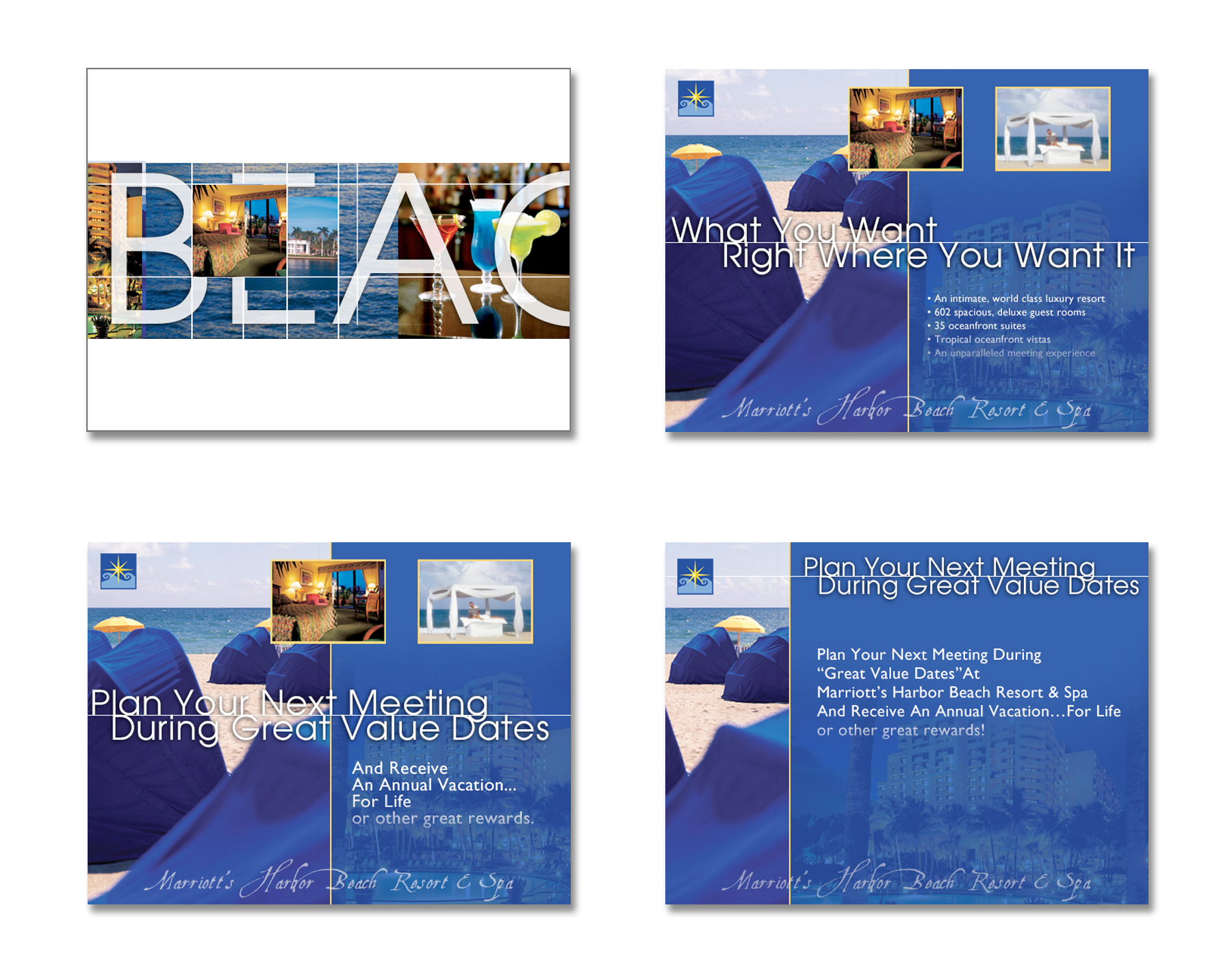 Marriott Harbor Beach Resort & Spa Flash Presentation
Marriott Harbor Beach Fort Lauderdale Resort & Spa needed an advertisement flash presentation to help promote its prestigious and beautiful property in Florida. Cathy hired and worked with a master flash animation producer. Together they created this award winning piece, that was burned onto mini-discs and given to prospective clients.
AWARD:
Award of Excellence, The Communicator Awards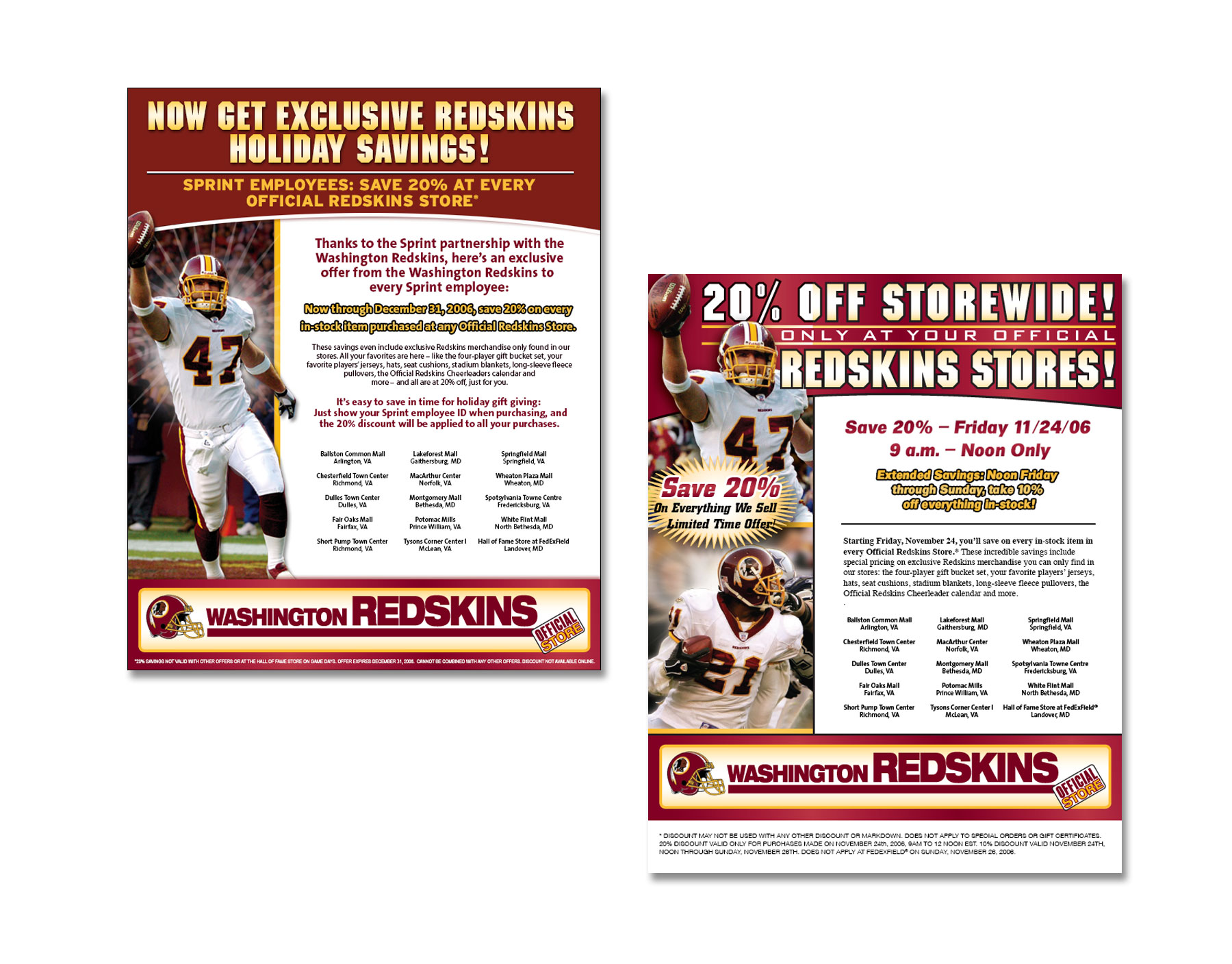 Washington Redskins Email Campaigns
Various Washington Redskins Email Campaigns to help promote selling season tickets.
The Ritz-Carlton Hotels of the Northeast Emails
The Ritz-Carlton Hotels of the Northeast Emails Campaigns – concept, strategy, art direction, execution, HTML coding
South Elm Street Redevelopment Project Website Design
Eric Olson & Cathy Broadwell Wedding Website
When Cathy was ready to tie the knot, she created this stunning and well-organized website to help acclimate her guests to her destination wedding in The Outer Banks of North Carolina. The site included logistical information, as well as stories of the bride and groom, and suggested activities for the guests to enjoy in the OBX for their signature and unique wedding near a famous lighthouse. The site was coded completely in Adobe Dreamweaver and HTML.
Liberty Homebuyers Website and Logo
bullz-i Website and Logo Design (E-Marketing Company)
The challenge was to brand bullz-i, a division of ROI Advertising, as a leader in interactive marketing, specializing in email campaigns backed by database technology. Thus, a logo, brochure, folder and website was created to advertise the bullz-i brand using modern, "techie" imagery.